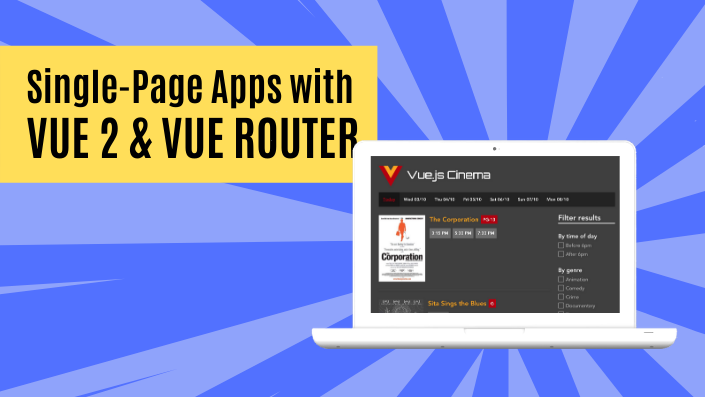 [MB] Single-Page Apps w. Vue Router
Learn Vue hands-on by building a modern, component-based web app with SPA architecture
Now that you know the basics of Vue from my first course, Build Your First Vue.js App, you're ready to learn Vue's most powerful features!
By the end of this course, you'll be able to build a high-performing, feature-rich Vue.js app using the single-page application (SPA) architecture.
Topics covered in this course include:
Components
Vue Router
Slots
Single-file components
Custom plugins and directives
Webpack configuration for Vue.js projects
And more!
Together, we'll build a movie session times app called Vue.js Cinema that, unlike the app from the first course, includes multiple pages managed with Vue Router.
Building this app will introduce you to the power and versatility of components-based app design. You'll also learn how to utilize Webpack for an enhanced Vue development experience.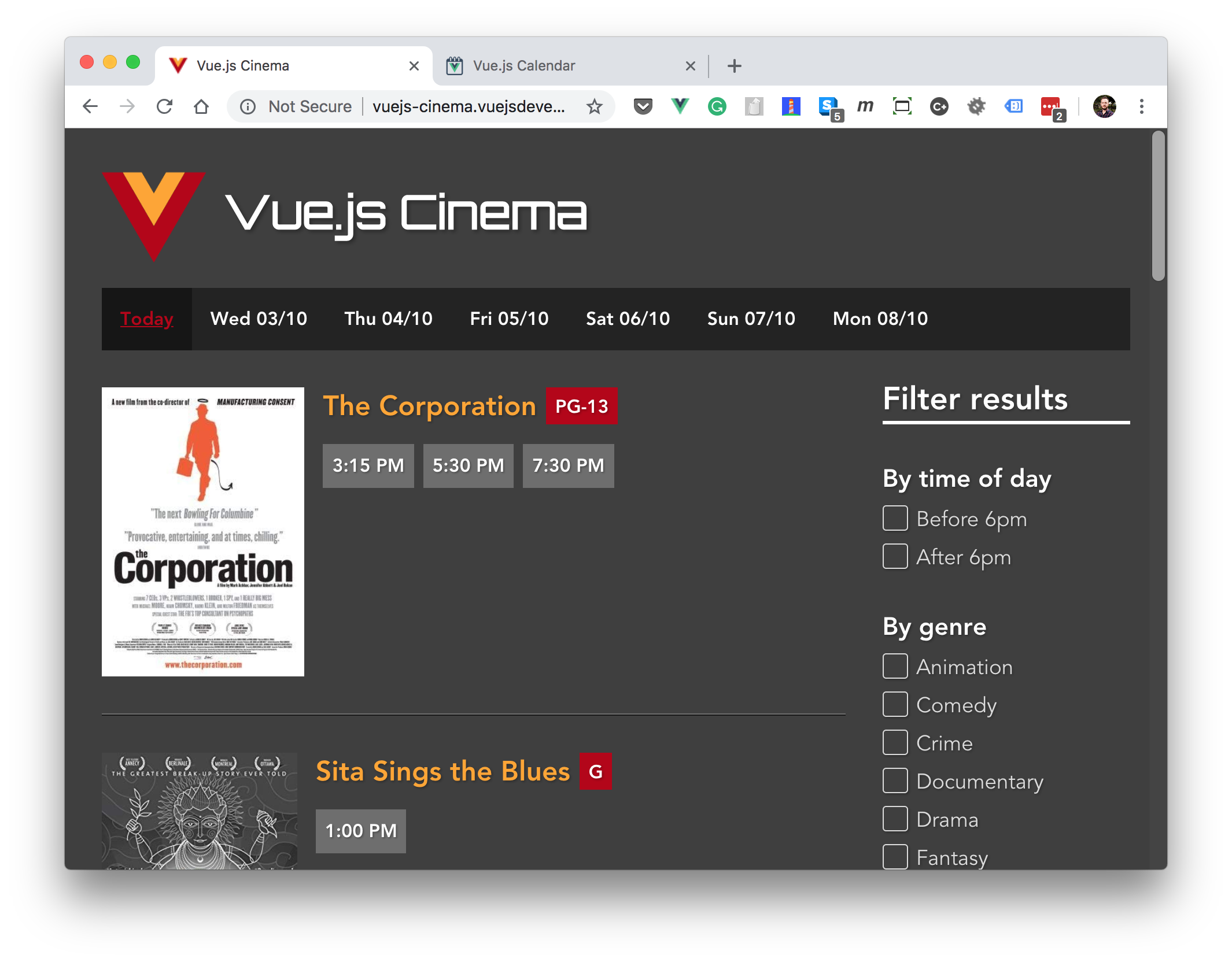 Vue.js Cinema - Live demo
This course is over 4 hours of high-quality video including English closed captions. Purchase of this course also gives you access to a premium help forum.
With over 6000 past students, this course is ideal for students of my previous course, Build Your First Vue.js App, or for web developers who know the basics of Vue, React or Angular and want to master Vue.
Your Instructor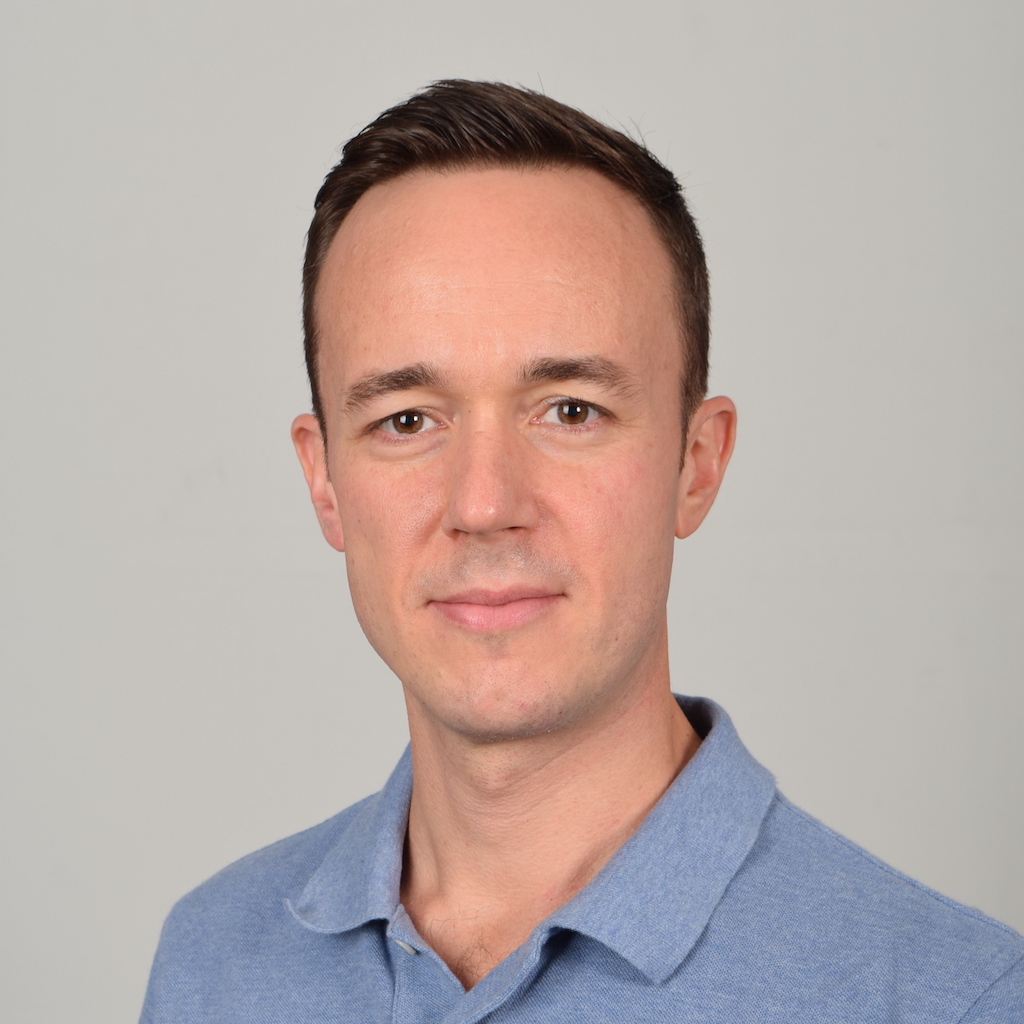 I'm Anthony Gore and I'm here to teach you Vue.js! Through my books, online courses, and social media, my aim is to turn you into a Vue.js expert.
I'm a Vue Community Partner, curator of the weekly Vue.js Developers Newsletter, and the founder of Vue.js Developers, an online community for web professionals who love Vue.js.
I hope to see you in one of my courses!
Course Curriculum
A. Introduction
Available in days
days after you enroll
B. Overview & setup
Available in days
days after you enroll
C. Setting up components
Available in days
days after you enroll
Frequently Asked Questions
What prerequisite knowledge is there?
You'll need a basic knowledge of web development, including JavaScript (ES2015), HTML, and CSS. It's also assumed you've completed the course Build Your First Vue.js App, which teaches the basics concepts of Vue like installation, template syntax, and lifecycle hooks.
What operating system is required?
This course is taught using a Mac (Linux) system. Most terminal commands are simple and are all easily translatable to Windows.
What software do I need installed?
You'll need a copy of Git, NPM, and Node. Instructions will not be provided for installing these. It's also recommended that you have a text editor or IDE.